Mz. Ellie from Cave Creek Adventures & Todd and Marsha Davis, Fun Coach USA, invite you to experience an Arizona BoonDocker! A BoonDocker is a bundled package of outdoor fun combining adventure, team challenges and sunsets with cook-offs. We are the experts at fun and provide afternoon – evening experience designed to connect your most vital resources "people" after a day of business and meetings.  Our experience with recreation and team activities is vast and we provide a smooth program to accommodate adults of all ages, abilities and attitudes. We handle all the plans, design the experience and program your BoonDocker to meet your group size, time of year and desired outcomes. We will say the best outcome to be had is "better relationships while unwinding with some team fun"!
Todd and Marsha Davis founded Team Play & Fun Coach USA and have been providing team experiences together for over 25 years.  Mz. Ellie is a specialist in outdoor connections for fun, adventure as well as Cave Creek Adventures and experiences.
Enjoy Jeep Rally in the Back Country!
Compete in a Chili Cookoff and Foot Rodeo!
Hike or Bicycle outing in nature!
Tour Hohokam Ruins!
Ride horses and reconnect with the outdoors!
Amazing Cave Creek Chase and discover hidden treasures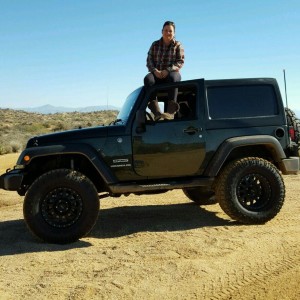 Join me (Mz. Ellie) and experience the outdoors
and fun in the Cave Creek area!